Why Us?
It is our job to match EMPLOYEE skills with EMPLOYER needs.
This is a WIN/WIN!
Save money and time – let MOVE do all the work for you!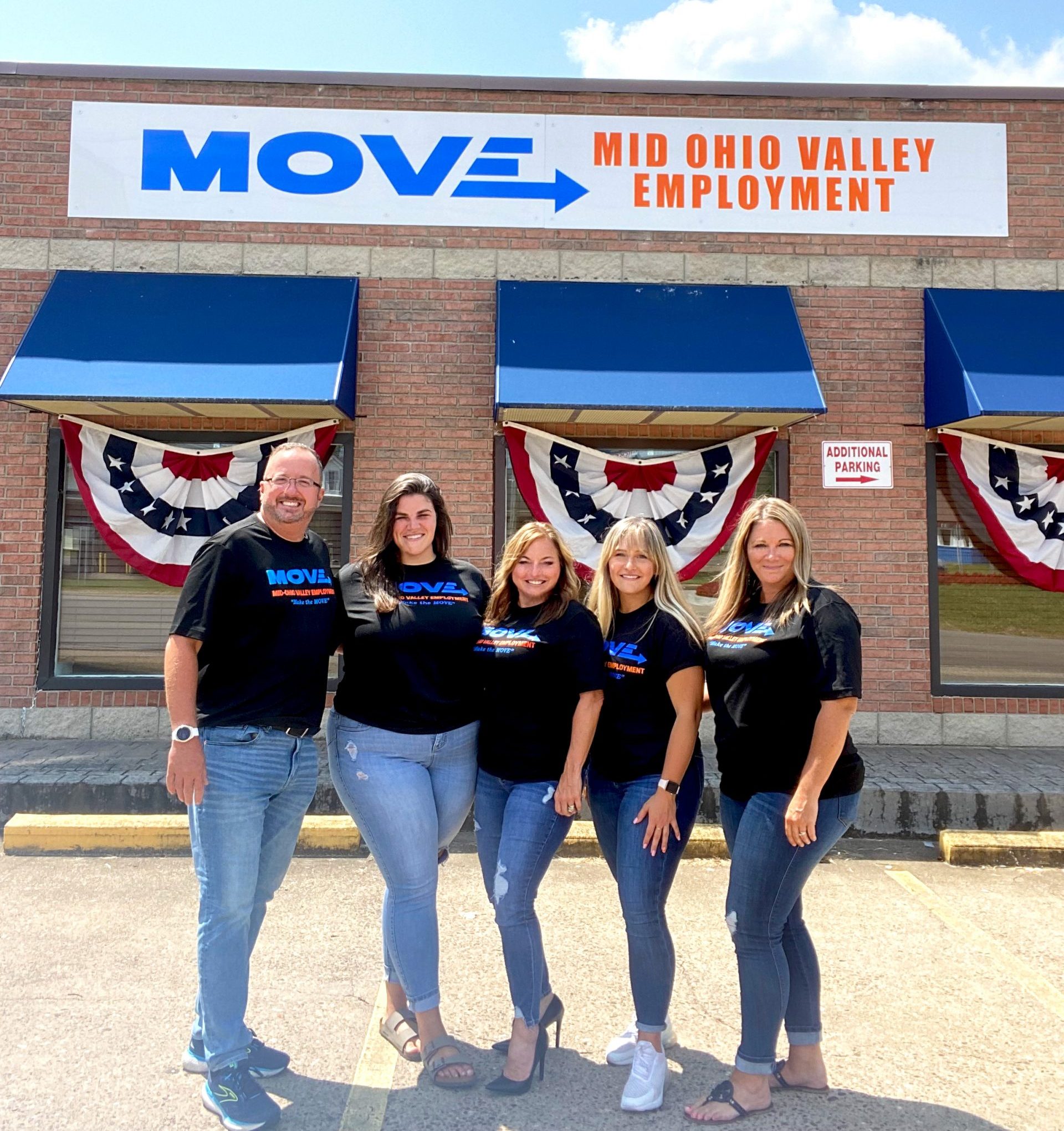 Locally Owned & Operated
MOVE prides itself in being the only employment agency in the Mid-Ohio Valley that is trully locally owned and operated. Whenever you work with us, you are working directly with the owners.
Quality Over Quantity
At MOVE, we look to match employer need with employee strengths rather than just filling positions. We focus on employee retention, not billable hours. Whenever we place an employee, we are placinh our reputation as well.
Low Rates
We also pride ourselves in offering superior customer service at considerably lower prices than our competitors.
Superior Customer Service
We have a people-first mentality here at MOVE. We work to establish a relationship with both employees and clients, in turn making the employment process quick, easy, and efficient for all parties involved.
Range of Jobs
Unlike most employement agencies, we staff lower-level AND upper-level positions. We help everyone from A to Z!

You Send A Job
We will post the job, look over our database, and send you quality resumes fitting the requirements you provide for us.

Interview
Based on the applications you recieve, you pick and choose who you want to interview. We will then coordinate the interviews for you.

Hired
Once you hire someone, they become an employee of MOVE, and we will pay them for up to 4 weeks. One of the best parts about us is that we do all the hiring and firing, so you do not have to do any dirty work!